If you are in the market for Alexandria office space, the first and smartest step you can make is to hire a qualified Alexandria VA tenant representation firm. When your occupancy cost is going to be your single greatest expense after payroll you need to make sound decisions based on realistic and accurate financial assumptions. Year after year, no Alexandria commercial real estate firm successfully completes more  tenant representation transactions than Tartan Properties Commercial.
Why Tartan Is The Perfect Fit
Tartan and its brokers know every building and every landlord in the Alexandria commercial real estate market and bring that experience to bear for all of its clients. Having an experienced Alexandria VA tenant representation firm working as your advocate we will counsel you every step of the process to develop a personalized solution to meet your real estate needs whether to lease or to purchase. From the initial stages of analyzing your space needs to contract negotiations and occupancy, we will be your single source point of contact.
Tenants and buyers that negotiate on their own in a real estate transaction are competing on an uneven playing field. As leaders and experts in the Alexandria marketplace, TARTAN professionals can level the field, by providing up-to-date market information and proven negotiating experience. We work to create value and find the best solution for your business and we will ensure your company finds the right property with appropriate and affordable economic terms.
Tartan Properties Commercial, an independent real estate brokerage firm and market leader in the area, is your best choice to help you find the right warehouse or office space for your company to lease or purchase. With 40 years of experience in the local market, Tartan Properties Commercial brokers are experts in Alexandria VA tenant representation.
Don't take our word for it, listen to what your clients are saying… Tartan Client Testimonials or pick up the phone now and call our office to set up an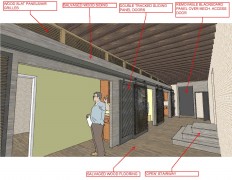 appointment so that we can explain how we can help you save money on your next real estate deal.
CONTACT US NOW -(703)836-6555)